PUD Supervisor (Closer)
---
The Company:
TNT and FedEx officially joined forces on 25 May 2016. A combined FedEx and TNT will enable us to more effectively grow and compete, to better meet the evolving needs of our customers and the global marketplace. For our future team members, as part of one of the strongest transportation and logistics companies in the world, this means more opportunities to grow, learn and succeed. As we continue to grow, learn and succeed. As we continue to combine the strengths of the companies, we have exciting and challenging opportunities for new, talented team members in our TNT Operations Department Team based at our Welshpool depot.
About the role:
We are seeking an experienced Supervisor to join our Pick Up and Delivery (PUD) team at our Welshpool depot in a full-time, 'Closer' capacity. Supervising a team including Front Counter staff, you will be responsible for ensuring that we deliver on our service promise to our customers by achieving fleet optimisation levels based on efficiency and safety.
Working a later shift - you will be responsible for supervising the daily operations once Managers and Team Leaders have left to ensure the timely consolidation of all outbound consignments along with the allocation of Pickups whilst maintaining optimal levels of productivity.
With a focus on exceeding customer expectations you will work closely with your team by leading, training and mentoring to achieve operational excellence.
Applicants with previous leadership experience in the supply chain/freight industry are encouraged to apply.
Key responsibilities:
Lead the PUD team in the absence of Management and Team Leaders
Manage the PUD service quality performance of your Run Group to the required standard.
Manage the PUD productivity performance of your Run Group to the required standard
Assist in a Team Leader capacity in their absence
Ensure every delivery is delivered within its required service criteria
Ensure all pickups are collected within their required service criteria
Ensure all available consignments for delivery are taken out for delivery by your Run Group drivers. The PUD Team Leader will be asked to account for Left on Dock consignments for your Run Group
Manage your Run Group Drivers on Dock in the AM to ensure the freight is correctly loaded and scanned to minimise Left on Docks and maximise on road productivity and service delivery to customers.
Ensure all scanning compliance is adhered to by your Run Group drivers, including On Board scanning and correct negative statuses are applied to failed deliveries
Actively manage any delivery exceptions on the road to minimise the number of consignments returned by the Run Group drivers at the end of day. Manage exceptions during course of day and resolve by, for example, redirecting a check address or sending a driver back for a card left
Experience required:
Demonstrated excellence in TNT/FedEx values
Prior experience in delivering service quality and productivity results in a leadership or management capacity
Good leadership skills
Excellent communication and time management skills
Demonstrated decision making and problem solving skills
Well-developed computer literacy skills
Philosophy & Culture
Our People-Service-Profit (PSP) philosophy drives all that we do. We take care of our People so that they can deliver impeccable Service to our customers who will give us the Profit necessary for our business to be successful. Our success in the industry is attributed to our people. Through our PSP philosophy, and the four values that underpin our culture – Caring, Results, Order and Learning - we have a work environment that encourages employees to be innovative in delivering the highest possible quality of service to our customers; that cares for our employees' wellbeing; and, that recognises and values the contributions of our staff, both individually and in teams.
Benefits
Lead a team of dedicated warehouse employees
Training & continuous learning opportunities available
Competitive base salary + super + mobile
Uniform provided

We are a supportive, caring and passionate team of operations professionals and we pride ourselves on our high performance, high integrity culture. If this position and our working environment sound like the right fit for you, then do not wait and please apply today.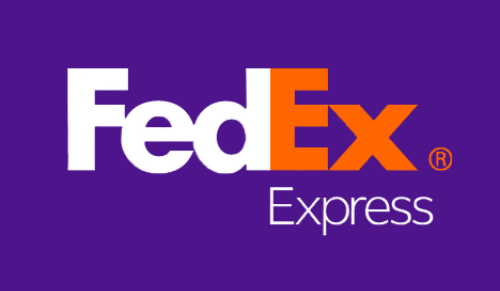 Permanent Full Time
Job no: CSAI037232
Location: Perth
Closing Date: Friday, 17 April 2020