Payroll Specialist - Project
---
The Company:
TNT and FedEx officially joined forces on 25 May 2016. A combined FedEx and TNT will enable us to more effectively grow and compete, to better meet the evolving needs of our customers and the global marketplace. For our future team members, as part of one of the strongest transportation and logistics companies in the world, this means more opportunities to grow, learn and succeed. As we continue to grow, learn and succeed. As we continue to combine the strengths of the companies, we have exciting and challenging opportunities for new, talented team members in our TNT Payroll Team based at TNT's Head Office in Mascot.

As TNT is part of the FedEx family of companies, this role will support the operations of both FedEx Express and TNT in Australia, and will be based at TNT's Head Office in Mascot.
About the role:
Our Payroll team are dedicated to delivering efficient solutions for the business. As Payroll Specialist, you will support the payroll team as they implement SAP Global View. To be successful in this role, you will possess a strong work ethic and excellent communication skills to deliver accurate business updates.

Provide accurate weekly reports and presentations for the FedEx global project team
Effectively communicate updates on the project to key internal stakeholders
Work closely with the Payroll Manager and provide administrative support as required
Act as a conduit between the SAP project team and BAU payroll team to support the efficient delivery of payroll services
Share SAP insights and understanding with the team
Follow and provides input on new and existing processes and procedures
Experience required:
SAP Payroll
STP (Single Touch Payroll)
End to end Australian payroll
In addition to the essential experience, the following traits are desirable:
An understanding of payroll legislation, awards, tax and superannuation
Strong stakeholder management skills
The ability to adopt our 'Safety Above All' culture
Reliability with a can-do attitude and the willingness to go above and beyond for the customer
Commitment to the Purple Promise 'I will make every FedEx experience outstanding'
Benefits:
We honour innovation, integrity and commitment. We have many formal policies, procedures and programs to bring out the best in our staff, individually and in teams.
We strive to be the Best Company to work for with the Best Service and the Best Brand in our industry.
Competitive salary package
A positive working culture, with our People-Service-Profit philosophy – putting our people first!
We care for our employees well-being and value their contributions to our company
We are a supportive, caring and passionate team of payroll professionals and we pride ourselves on our high performance, high integrity culture. If this position and our working environment sound like the right fit for you, then do not wait and please apply today.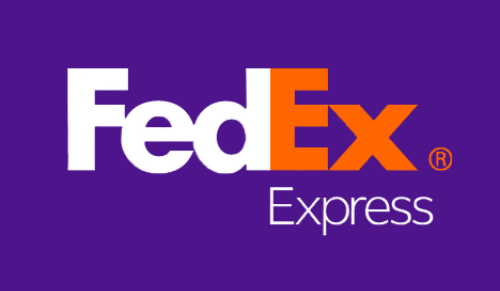 Contract
Job no: FQAO037330
Location: Head Office, Mascot
Closing Date: 16/07/2020