Regional Operations Manager - Northern NSW
---
Join a global leader within the transport and logistics industry

PSP Philosophy – Putting our people first

Safety Above All Culture

The Company:

TNT and FedEx officially joined forces on 25 May 2016. A combined FedEx and TNT will enable us to more effectively grow and compete, to better meet the evolving needs of our customers and the global marketplace. For our future team members, as part of one of the strongest transportation and logistics companies in the world, this means more opportunities to grow, learn and succeed. As we continue to grow, learn and succeed. As we continue to combine the strengths of the companies, we have exciting and challenging opportunities for new, talented team members in our TNT Operations Team based at TNT's Tamworth location.

As TNT is part of the FedEx family of companies, this role will support the operations of both FedEx Express and TNT in Australia, and will be based at TNT's Tamworth depot.

About the role:

An exciting opportunity has become available for an Deputy Manager to lead our operations at our Tamworth location and looking after the Northern NSW region. This crucial role will be responsible for handling all TNT products with a major focus on domestic priority and international freight. Your focus will be to drive operational excellence by managing and controlling aspects of the operations whilst developing and influencing positive team outcomes. Comprehensive knowledge and experience in the areas of operations/logistics, sales, industrial relations and contemporary leadership principles are important.

Key responsibilities
Lead, motivate and empower employees through effective & open communication, excellent leadership, regular performance feedback and teambuilding in order to maximise customer satisfaction, employee satisfaction and team productivity.

Analyse day-to-day results in the depot operations and take action to meet the depot targets for service quality, loss and damage reduction, at optimum costs.

Establish a customer focused culture by implementing and managing initiatives and tools that aim to achieve customer satisfaction, loyalty and retention

Use of standard tools and methods to ensure daily/weekly/monthly reporting, measuring and control of resources, activity service performance and cost

Ensure continuous improvement and share best practises implementation

Initiate and Implement optimisation programmes to achieve efficient activities and targeting continuous improvement on incurred unit cost

Explore opportunities to improve service level in the most cost-efficient way

Ensure all resources are focused to achieve high quality service performance

Ensure staff are trained identifying training needs and implementing programmes and people development strategies
Experience required:
Three years relevant experience in an operations environment

Knowledge of optimisation processes

Knowledge of the business levers, processes, structures and finance

Good knowledge of Operations processes and related technology

Proven track record of continuous improvement

Ability to realise concepts in a can-do mentality;

Understands communication requirements in a multi-cultural environment.

Proven experience and knowledge in effective training, coaching and people management practices, including leadership development

Professional certification or equivalent level of experience

Three to five years people management experience, preferably gained from Operations role
Philosophy & Culture
Our People-Service-Profit (PSP) philosophy drives all that we do. We take care of our People so that they can deliver impeccable Service to our customers who will give us the Profit necessary for our business to be successful. Our success in the industry is attributed to our people. Through our PSP philosophy, and the four values that underpin our culture – Caring, Results, Order and Learning - we have a work environment that encourages employees to be innovative in delivering the highest possible quality of service to our customers; that cares for our employees' wellbeing; and, that recognises and values the contributions of our staff, both individually and in teams.
Benefits
Lead a team of dedicated warehouse employees

Training & continuous learning opportunities available

Competitive base salary + super + mobile

Uniform provided
We are a supportive, caring and passionate team of operations professionals and we pride ourselves on our high performance, high integrity culture. If this position and our working environment sound like the right fit for you, then do not wait and please apply today.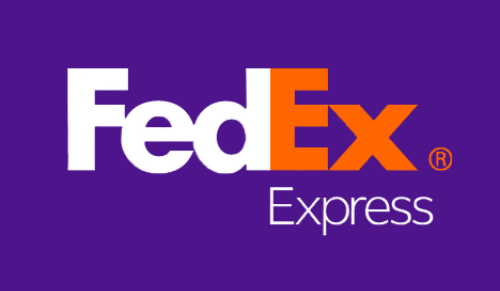 Permanent Full Time
Job no: CNAP037218
Location: Tamworth
Closing Date: Sunday, 12 April 2020