Health, Safety, Environment & Quality Analyst
---
The Company:
TNT and FedEx officially joined forces on 25 May 2016. A combined FedEx and TNT will enable us to more effectively grow and compete, to better meet the evolving needs of our customers and the global marketplace. For our future team members, as part of one of the strongest transportations and logistics companies in the world, this means more opportunities to grow, learn and succeed. As we continue to grow, learn and succeed. As we continue to combine the strengths of the companies, we have exciting and challenging opportunities for new, talented team members in our TNT Health, Safety, Environment & Quality team based at TNT's Mascot, Head Office.
As TNT is part of the FedEx family of companies, this role will support the operations of both FedEx Express and TNT in Australia, and will be based at TNT's Mascot, Head Office.
About the role:
Our HSEQ team are dedicated to delivering the best possible service to our employees with an above and beyond mentality. As a HSEQ Analyst, you will utilise your strong background in data and systems analysis, specifically within injury management and workers compensation. To be successful in this role, you will work collaboratively within a team, whilst being able to take initiative and continuously seek to improve upon your work.
Act as a technical expert on complex and specialist subjects, applying out of the box thinking to assist in the development of solutions
Conduct systematic in-depth research and analysis into issues of varying complexity
Design and lead the development and communication of effective reports to key stakeholders
Provide expert advice proactively and on request, which may include advising on appropriate solutions for complex or unique issues
Support data analytics and reporting for WHS, environmental management, workers comp., injury management and quality management
Develop, recommend and execute tools and processes to assist in the achievement of goals within area of expertise
Proactively identify and analyse risks, opportunities and constraints within area of expertise
Build and maintain strong relationships with key stakeholders across the department and wider business
Experience required:
2 years' experience within HSEQ or similar
Bachelors' degree or equivalent
In addition to the essential experience, the following traits are desirable:
Advanced written and verbal communication skills
Analytical and numerical problem-solving skills
The ability to adopt our 'Safety Above All' culture
Reliability with a can-do attitude and the willingness to go above and beyond for the customer
Commitment to the Purple Promise 'I will make every FedEx experience outstanding'
Benefits:
We honour innovation, integrity and commitment. We have many formal policies, procedures and programs to bring out the best in our staff, individually and in teams.
We strive to be the Best Company to work for with the Best Service and the Best Brand in our industry.
Safety Above All Culture
Career development opportunities
A positive working culture, with our People-Service-Profit philosophy – putting our people first!
We care for our employee's well-being and value their contributions to our company
We are a supportive, caring and passionate team of professionals and we pride ourselves on our high performance, high integrity culture. If this position and our working environment sound like the right fit for you, then do not wait and please apply today.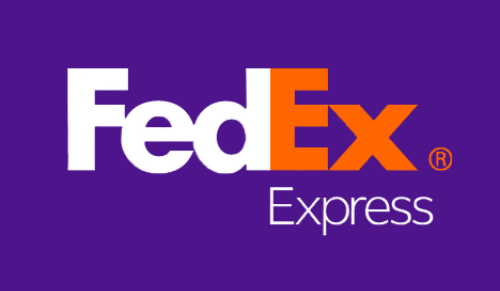 Permanent Full Time
Job no: FMAN037320
Location: Head Office, Mascot
Closing Date: 19/07/2020