HR Coordinator
---
The Company:
TNT and FedEx officially joined forces on 25 May 2016. A combined FedEx and TNT will enable us to more effectively grow and compete, to better meet the evolving needs of our customers and the global marketplace. For our future team members, as part of one of the strongest transportation and logistics companies in the world, this means more opportunities to grow, learn and succeed. As we continue to grow, learn and succeed. As we continue to combine the strengths of the companies, we have exciting and challenging opportunities for new, talented team members in our TNT HR Team.
As TNT is part of the FedEx family of companies, this role will support the operations of both FedEx Express and TNT in Australia, and will be based at TNT's Mascot Head Office.
The Philosophy:
People-Service-Profit (P-S-P). We take care of our People so that they can deliver impeccable Service to our Customers who will give us the Profit necessary for FedEx to be successful. Our success in the industry is attributed to our people.Through our P-S-P philosophy, we have a work environment that encourages employees to be innovative in delivering the highest possible quality of service to our customers. We care for our employees' well-being and value their contributions to the company.
The Role:
We believe our people are the foundation of success. We take pride in being one of the world's most admired and trusted companies.
This position is currently being advertised on an 18 month fixed term contract, you will be reporting to the HR Manager and your main responsibilities will be:
Accurate reporting on core HR metrics regarding training, recruitment, headcount, turnover and other statistics as required
Supporting recruitment processes including assisting with the on-boarding of new starters
Assisting with the coordination and administration of training sessions and conferences
Supporting managers in people management according to company policies and law
Working with the Return to Work consultant in managing workers' compensation
Adhoc duties as required by the HR Manager
The Successful Candidate:
This role would be well suited for a candidate who has strong administration skills, has a genuine interest in HR and is looking for a new challenge and enjoys managing multiple priorities.
Tertiary qualifications in HR or related discipline with previous experience working within a fast paced working environment
Strong understanding of HR administrative and coordination practices
A motivated self-starter with the drive to learn and contribute to the wider HR team
A high level of computer literacy particularly with the Microsoft Office suite
A willingness and capacity to embrace the mission and values of FedEx
Knowledge of New Zealand employment standards is desirable
The Benefits:
We honor innovation, integrity and commitment. We have many formal policies, procedures and programs to bring out the best in our staff, individually and in teams.
Our missing is to strive to be the Best Company to work for with the Best Service and the Best Brand in our industry.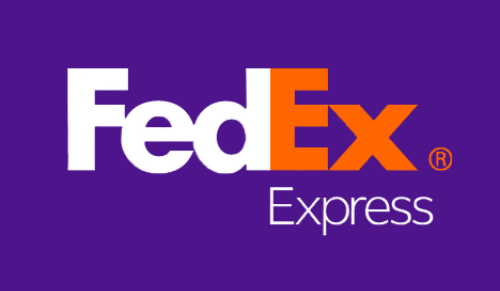 Contract
Job no: HRCoord - PurpleSYD
Location: Head Office, Mascot
Closing Date: 30/08/2019